The Student Ministry of MSBC meets to encourage young people to mature in the truths of the Lord through the diligent study of Hid Word. We meet together to raise up a generation of believers who dare to stand with the one true God, the Lord Jesus Christ, against all the false gods of this world. Deuteronomy 13:1-4 says,
"If there arise among you a prophet, or a dreamer of dreams, and giveth thee a sign or a wonder,
And the sign or the wonder come to pass, whereof he spake unto thee, saying, Let us go after other gods, which thou hast not known, and let us serve them; Thou shalt not hearken unto the words of that prophet, or that dreamer of dreams: for the LORD your God proveth you, to know whether ye love the LORD your God with all your heart and with all your soul. Ye shall walk after the LORD your God, and fear him, and keep his commandments, and obey his voice, and ye shall serve him, and cleave unto him."
Every student is instructed to stand with God through following these seven directives from our Lord:
1. Love God
2. Walk with God
3. Fear God
4. Guard God's Word
5. Obey God's Voice
6. Serve God
7. Cleave to God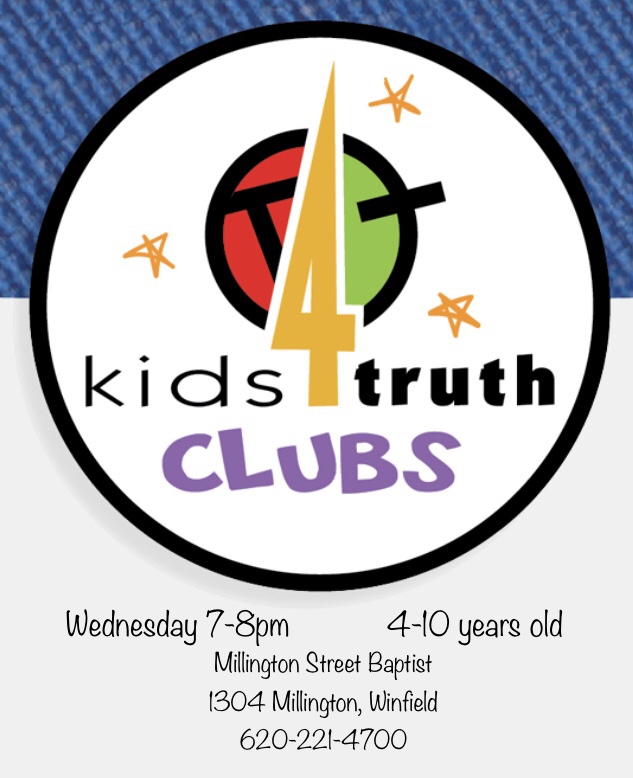 Kids 4 Truth Club
All students 4-10 years old are challenged to think Biblically by hiding God's Word in their heart.

Kids 4 Truth meets every Wednesday night from 7:00-8:00pm during the school year.
We believe if a child learns to think Biblically they will live a life pleasing to the Lord.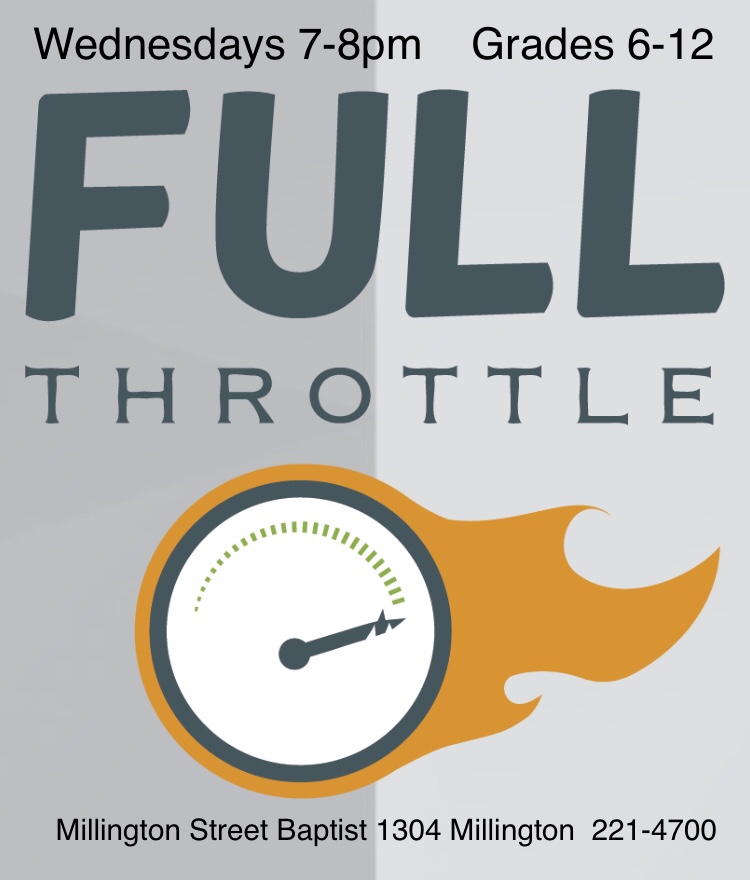 Full Throttle
All students 6th-12th grades are taught to face real life issues from a Biblical perspective.

Full Throttle meets every Wednesday night from 7:00-8:00pm during the school year.
We believe the Bible forms the basis for critical thinking and Biblical living.